Canva Pro vs Free — What's the Difference?
July 25, 2022
• 0 Comment
We have a strict honest reviews policy. To fund our research and testing, this post contains affiliate ad links.
In this Canva Pro vs Free comparison, I highlight the key differences between the two main versions of this popular DIY graphic design tool, and help you decide whether it's worth upgrading to the paid-for version.
---
Canva is a graphic design tool that aims to make it easy to produce visual assets without needing any graphic design skills.
Increasingly popular with small business owners and solopreneurs, it comes with a huge number of customizable templates, graphics, images and videos; these can all be used to create a wide range of marketing materials (social media graphics, videos, presentations, slides, posters and even printed products).
But there are two versions of the app to consider: 'Canva Free' and 'Canva Pro.' Which one is right for you? Let's find out, starting with a look at Canva Free.
---
Canva Free features
As its name suggests, this plan is entirely free. And it's surprisingly featured-packed.
On the plan, you get free access to:
250,000 free templates
100+ design layouts (social media posts, presentations, letters etc.)
Hundreds of thousands of free graphic elements and photos
The ability to add members to your team and collaborate with them
5GB cloud storage that you can use for keeping your own design assets on Canva (i.e., uploaded logos, your own photos etc.).
The option to save your work into folders
The option to export your work into various file formats.
You can use the free plan indefinitely, and as you can see from the feature set above, it's highly functional too. So Canva Free definitely represents a good option for anyone who is starting a new business but doesn't have a huge budget to put into graphic design.
There are some significant downsides of the free Canva plan, however — with three in particular worth singling out as particularly strong reasons for upgrading to Canva Pro.
First, there's the lack of branding tools. On the paid-for plan, you can upload a logo, define your brand color palettes, add your own fonts and incorporate all these easily into proceedings — but on the free Canva plan, you can't.
Second, on the free plan there are no filters for showing only the free design elements. When you search for a design element (for example, a photo, icon, graphic etc.), Canva Free shows you all the relevant results for these – i.e., it includes all the elements that you only get on Canva Pro. There's no way to filter out these paid-for results, which can result in a rather long trawl through assets you can't use before you find a free element that works for your design.
(Technically, you can insert a premium stock image / graphic into a design created with Canva Free — but it will contain a Canva watermark).
And finally, the free plan gives you rather limited output options: you can't adjust compression settings for your images, and you can't download SVGs (vector graphics) or PNGs with transparent backgrounds.
There are of course, a lot of other features that might tempt you to upgrade to Canva Pro. Let's take a look at these now.
Canva video review
Extended Canva free trial | Full Canva review | Canva pricing | Canva Pro vs Free
---
Canva Pro features
Canva Pro is available as a monthly or yearly subscription. The tool costs $12.99 per year if paid for on a monthly basis, or $119.99 if you pay upfront for a year.
Either way a Canva Pro account unlocks a huge number of additional key features — for me, the key ones are…
More stock photos, videos and graphics
The free version of Canva, whilst still generous in terms of the royalty free images and graphic elements it provides, limits you to a more basic library of stock images and graphics.
With Canva Pro, you get a huge range of additional stock photos and graphics (100 million+ in total); and you also get access to a much more extensive audio and video library too.
Specifically, Canva Pro gives you access to:
25,000 audio tracks
Over 6 million pre-licensed 4K and HD video clips.
The free version of Canva doesn't really provide you with any audio, and the number of free videos available is extremely limited by comparison to the 'Pro' version.
Given how much stock photography, video and audio generally costs, access to such a large content library for such a low monthly fee is one of the most compelling reasons for upgrading to Canva Pro.
More templates
Although the Canva free plan gives you a lot of professionally designed templates to work with — over 250,000 — you get a lot more of them on the Canva Pro one: 610,000+.
The Magic Resize tool
Another tempting aspect of Canva Pro is its Magic Resize feature — this lets you repurpose existing designs for different platforms really easily.
You simply open an existing design, and then use Canva Pro's Magic Resize tool to automatically reformat it to suit different social media channels / purposes. You can then output these all in one go, which is a huge time-saver.
Background removal
On the Canva Pro plan, you get access to a background removal tool. This is particularly useful for creating headshots or thumbnails for YouTube videos easily.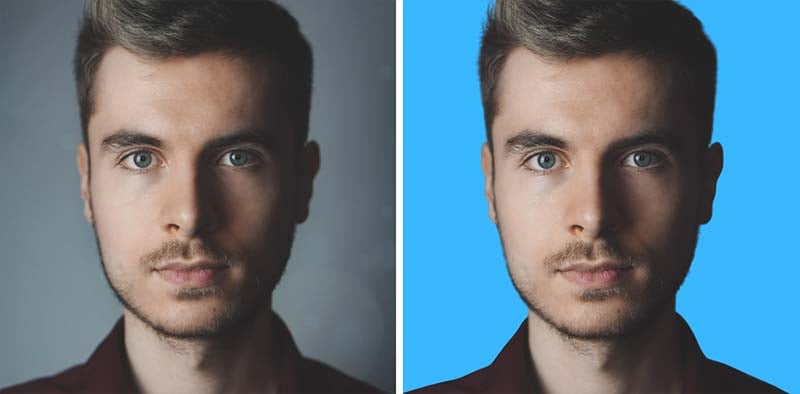 Customizable templates
While the free version of Canva only lets you work with pre-designed Canva templates, in 'Canva Pro,' you can create fully-customizable templates. This means that you can create reusable, fully on-brand templates that work better for your organization.
Storage and folders
With Canva free, you get 5GB of storage, which can be used to store your own assets (photos, videos, logos etc.). However, this can be used up quickly if you are working with large assets, particularly video and audio.
'Canva Pro' gives you a much more generous 100GB storage limit.
Additionally, and unlike 'Canva Free,' you can create an unlimited number of folders using Canva Pro (you are limited to using just two on the free Canva plan).
Customer support
On 'Canva Free', support is 'self-serve' — meaning that you have to search the Canva help center to find solutions to any problems you may have.
By contrast, 'Canva Pro' gives you access to premium support via email. This is technically available 24 hours, 7 days a week — but you should note that the Canva support team's turnaround time for answering a query can be up to 24 hours.
Users
The Canva Pro pricing plan includes 5 user accounts, which means that for just a couple of dollars a month each, 5 people can enjoy unlimited access to all the premium features of Canva.
(If you want to add another user to your subscription, you do so for an additional $7 per user per month — up to a maximum number of 3,000 users).
Try Canva Pro for free – for 45 days
For a limited time only, Canva are making a 45-day free trial of Canva Pro available to Style Factory readers. This gives you full access to all the Canva Pro features and assets for several weeks, and lets you export all your designs too. You can access this extended trial by clicking here.
(You can find out more about the 45 day free trial of Canva Pro here).
---
Canva Pro vs Free — side-by-side comparison table
Below you'll find a side-by-side comparison of Canva Free vs Paid, to help you get an at-a-glance view of whether the free or pro version is right for you.
| Feature | Canva Free | Canva Pro |
| --- | --- | --- |
| Cost | Free | $12.99 per month |
| Templates | 250,000+ | 610,000+ |
| Images | 100,000 + | 100 million + |
| Audio | Unavailable | 25,000 tracks / clips |
| Cloud storage | 5GB | 100GB |
| Customized exports | Limited | Full |
| Magic Resize tool | No | Yes |
| Background removal | No | Yes |
| Custom templates | No | Yes |
| Brand kit feature | No | Yes |
| Social scheduling | No | Yes |
| Folders | 2 | Unlimited folders |
| Support | Self-serve (via help center) | 24/7 email |
| Free trial length | Forever free | Free for 30 days |
So, should you upgrade to Canva Pro?
Given that there is a lot of functionality available in Canva Free, not everybody will need to upgrade. But in summary, to make a decision on Canva Pro vs Free, I'd suggest asking yourself these questions:
Do you regularly need to use your brand logo, fonts and color schemes when designing visual assets?
Do you need extensive control over output formats of your designs?
Is creating vector graphics a key part of your design requirements?
Have you a regular need for background removal or transparent PNGs?
Do you need access to a large library of videos and videos?
If the answer to most of these questions is 'yes,' then of the two versions of Canva available, I'd recommend going with a Canva Pro subscription.
Otherwise, a Canva Free account will suit you perfectly fine.
---
Canva alternatives
Direct alternatives to Canva include Visme, Adobe Creative Cloud Express (formerly Adobe Spark) and VistaCreate (formerly Crello). These are similarly affordable graphic design tools that run in a browser and allow non-professional designers to create visual material easily.
(We have a Visme vs Canva comparison available here.)
Desktop applications like Adobe Photoshop, Illustrator and Premiere (and other graphic design software you get as part of an Adobe Creative Cloud subscription) can also serve as alternatives to Canva. But whereas Canva offers you a built-in library of royalty free photos, graphics and videos, you usually have to source assets 'outside' of the Adobe apps.
Now, over to you: got any questions about Canva Pro vs Free? Just scroll down and leave them in the comments section below. We'll do our best to answer any queries you may have 🙂
Canva Pro vs Free FAQ
Can I try Canva Pro for free?
A 30-day free trial of Canva Pro is normally available. However, for a limited time you can avail of a 45-day trial.
How much does Canva Pro cost?
Prices vary by country but in the US, a Canva Pro account costs $12.99 per month if paid for on a monthly basis, or $119.99 if paid for annually. This plan gives you 5 user accounts.
Can I export my designs with Canva Free?
Yes, you can export your designs with the free version of Canva — however, you won't get access to compression tools and you won't be able to export in SVG and transparent PNG formats.
What are the main advantages of using Canva Pro over Canva Free?
The main advantages of Canva Pro over the free version are its much larger library of royalty free stock photos, videos and audio and the way it lets you upload and use your own brand assets.
What is Canva Enterprise?
Canva's Enterprise plan is aimed at larger businesses. Costing $30 per user per month, and requiring a minimum user count of 25, it provides more controls over your team members' access, workflow, design approval and publishing rights on social media platforms.
Do I need to install any software to make Canva work?
Canva is a browser-based app — you don't need to install anything to use it (that said, downloadable versions for Macs, PCs, Chromebooks and mobile devices are also available). You will need an active Internet connection to use Canva however, regardless of whether you're using the browser or app-based versions of the tool. You can't use Canva offline.
Related Canva resources
How to make a logo on Canva
Canva resource hub