Wix vs Squarespace: Which Website Building Platform Should You Choose?
July 23, 2021
• 0 Comment
Tags – alternatives, Squarespace, Wix
Wix vs Squarespace: Which Website Building Platform Should You Choose?
By
Last updated:
Leave your thoughts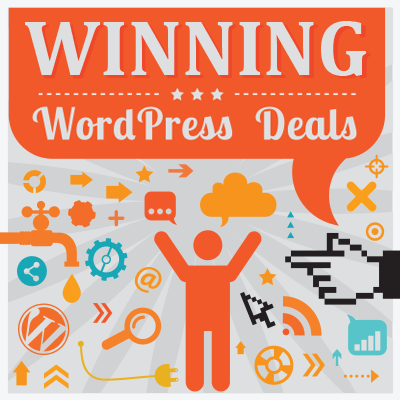 Who wins between Wix and Squarespace? If you're struggling to choose between these two platforms, then you've come to the right place. In this article, I'll be looking at what each platform has to offer, to help you to decide which is best for your needs.
But just how popular are these platforms overall? Well, measured by the number of users, Squarespace is the closest competitor to Wix in the website builder space.
According to BuiltWith, there are now more than 3 million active websites running on Wix, and around 2 million being supported by Squarespace.
That's a lot of users.
Website builders such as these have grown in popularity because they help business owners to build decent-looking websites quickly and efficiently — with no technical knowhow. Many web hosting companies now offer some sort of website builder component as a complimentary service to standard hosting packages too.
Wix and Squarespace are the most popular managed website platforms on the market, and each has fairly earned its place.
If you're torn between which one to use for your new website, that's probably for a good reason — on the surface, the differences between Wix and Squarespace are negligible. But there are a few things that separate them.
On average, Wix is rated as the more beginner-friendly alternative of the two website builder tools — offering more freedom in terms of customization and usability.
Using Wix, you can start working on your website after lunch and have it running by dusk.
Squarespace, on the other hand, is praised as being a more modern website building platform, with some of the best-looking designs on the market.
As a downside, Squarespace isn't as straightforward and easy to use as Wix, and takes some getting used to.
While both Squarespace and Wix can be great website builders for certain projects, it's clear they represent completely different product experiences.
Let's take a look at the major differences between the two…
Wix vs Squarespace: Finding the Right One for You
Before you try to make the major decision to go all-in on one website building platform, you have to know what you're looking for, feature-wise.
This list of must-haves will help you to decide which platform is best for you by evaluating the most important aspects of functionality and, ultimately, determining which builder checks more boxes.
So, what are you looking for?
First, you want the pricing to be right. Clear information about available plans and corresponding features will allow you to decide if any given tool is within budget. But, besides being able to afford your tool of choice, you also want it to be easy to use.
Your website builder should let you create a website that's uniquely yours, with a custom design — without getting in the way of SEO best practices. And, because your website is likely important for lead generation (or order processing), you'll need to consider the support options in case of any issues.
Many modern business owners also want the option to create a blog, and, even if you're not ready for it right now, you'll need to consider how to integrate ecommerce functionality in case you decide to branch out further down the line.
It's important to know what you want going into the process, so you can find a website builder that can scale with you.
In summary, the major parameters to compare Squarespace and Wix are:
Pricing
Editing process
Customization options
SEO capabilities
Access to support
Blogging functionality
Ecommerce functionality
Here's how they compare in terms of these elements:
Wix vs Squarespace: Pricing
Both Wix and Squarespace offer multiple packages for various needs and business stages.
Wix pricing is as follows:
There are additional plans for businesses with bigger needs or those who want ecommerce functionality:
Squarespace pricing is as follows (with fewer plans to choose from):
There's not a huge difference between Squarespace and Wix's pricing, but, if you want to go with the cheapest option regardless, Squarespace is the winner at $12 a month (paid annually).
Unless you're on a really tight budget, rather than shopping purely on price, it's worth considering which features are most important to you when making a decision.
Both Squarespace and Wix offer a free custom domain for a year, but only Wix makes the distinction that the domain is free for this limited time frame. It's also worth noting that Wix prices plans with consideration to various storage/bandwidth limits, while Squarespace offers unlimited bandwidth and storage on all plans.
Note that neither Squarespace nor Wix can accommodate a multi-level navigation structure — you're limited to just one sublevel under your homepage, which means neither will be a great fit for enterprise websites or websites with a large number of pages.
Both Wix and Squarespace offer SSL certificates included to enable HTTPS (which is a confirmed Google ranking signal).
Squarespace vs Wix: Ease of Use with Website Edits
Wix has whats called an unstructured editor, while Squarespace's is structured.
To be more specific, Wix gives you a blank canvas and lets you import elements — allowing you to drag any element to any point on the screen. This setup is also referred to as a drag-and-drop editor.

Source
If functional design isn't your strong point, then this level of freedom could result in a design that's neither beautiful nor functional. And, while this type of editor gives you a lot of creative freedom, problems can occur when elements overlap.
Correcting these issues can be tedious — especially when you're negotiating the difference between something that looks good on desktop versus mobile.
Also, the nature of this site builder leads to a lot of code bloat, which means it's hard to optimize in terms of website performance.
Wix does offer another option for creating a functional and aesthetically pleasing design: Wix ADI, which uses artificial intelligence (AI) to help users to lay out pages according to design best practices.
In contrast, instead of a blank canvas of drag-and-drop elements, Squarespace offers a selection of web page design elements called content blocks.
You can move these content blocks across the page, but Squarespace confines users to a particular guiding structure, so there are limits to their movements. If you're not a designer by trade, you may find these restrictions actually help you to flourish when it comes to creating a professional-looking website.
One particularly useful content block for restaurant businesses is the menu block. The unusual formatting of restaurant menus make them a challenge to create within website builders, so Squarespace has solved this problem by creating a markup language that helps users to create stylish menus automatically.
Here's a look at the setup:
And the resulting formatting:
Wix has a larger selection of page elements but the variety of choice may be overwhelming to the user.
For more on why an abundance of choice is rarely a good thing, make sure to watch Barry Schwartz's TED talk: The Paradox of Choice:
Squarespace vs Wix: Design Customization
Themes provide a foundational template for the unique customization of your website.
While Wix offers more than 500 flexible theme designs, Squarespace has a narrow selection of 70-plus curated templates.
The advantage to Squarespace is that these designs can all be described as having premium quality — they're neat and modern, and best suited to showcasing stunning photos. They're also built with best practices for mobile design in mind.
Wix allows so much freedom that you can customize it to the point of creating your own theme on the platform. However, design customization on Wix makes it difficult to migrate into a new template in the future.
To change to a new design, you'll have to give up all of your content. To avoid that possibility, you'll want to be pretty sure the theme you choose is the one you want for the longterm.
Squarespace's customization tool is more efficient, flexible and straightforward to use.
https://www.youtube.com/watch?v=vU4IC7RVbc4
For further customization, Wix offers an App Market with more than 200 free and paid apps. With Squarespace, all of the features the platform has to offer are already integrated with the builder — there's no need to go searching for additional solutions. The Squarespace Extensions marketplace empowers you to connect your website with third-party services.
Wix vs Squarespace: Built-in Support for SEO
Both website builders offer built-in SEO tools that claim to help your site rank better.
Wix has an SEO Guide with lots of information to help beginners, and the Wix SEO Wiz that prescribes a personalized process to follow. In general, it's made a lot of progress with support for SEO since its early days, but there's still a lot missing in terms of Wix SEO.
Squarespace's capabilities can be demonstrated through the implementation of its SEO Checklist, as well as access to other built-in tools and features. Its pages are designed to be SEO-friendly. However, it's not as beginner-friendly as Wix and doesn't offer personalized help.
Squarespace vs Wix: Technical Support
Wix and Squarespace are both committed to helping their customers navigate the complex process of website building. Their help centers offer plenty of useful resources on demand, such as articles and guides.
Wix users can also request support through email, social media, forums, the Help Center and over the phone from 6am to 5pm PST.
On-page help while you make website edits is one of the Wix support features that stand out from the competition. If you need help at any time, all you have to do is click a question mark on your screen.
Squarespace does not offer support within the editor. Instead, it offers a resourceful help center with webinars, videos and a community forum. There's no phone support, but there is a live chat function you can use from 3am to 8pm EST during business days. Additionally, a 24/7 email response team guarantees you a reply within one hour.
Wix vs Squarespace: Blogging Functionality
The option to add a blog is included with every Wix plan, and activating a basic blog is a very straightforward process.
Wix offers a number of useful built-in blogging features, including the ability to send related email campaigns and RSS feed functionality. If you're planning to maintain a multi-author blog, note that this is a standard Wix feature. More advanced blogging functionality can be implemented with the Wix App Market.
One thing worth mentioning is you can't use all H1-H6 headings on a Wix or Squarespace blog to define subtopics (and subtopics of subtopics). This is a missed opportunity for those wanting to share long-form content with easily scannable section titles.
Squarespace's blogging features are built-in by default, and users' favorite features include scheduled sharing and multi-author support. Squarespace's designs are ideal for blogs that incorporate lots of visuals.
https://www.youtube.com/watch?v=wMOsuJGuPykhttp://
Squarespace vs Wix: Ecommerce
If you want to make sales through your website, you'll need your platform to offer some ecommerce features.
Wix sells three ecommerce plans, with tools and guidance for how to set up your store. If you require further customization options or ecommerce capabilities, you can find more tools on the Wix App Market.
Squarespace's designs make it ideal for showcasing products, and three of its plans support ecommerce functionality. The base level ecommerce plan is designed for standard websites that need to sell a narrow variety and quantity of items (such as a handful of digital products), while the other two levels are more suited to building complex ecommerce stores.
Between the two, Wix offers a slightly cheaper monthly plan for access to ecommerce functionality.
There's no clear winner when it comes to ecommerce on Squarespace vs Wix, as neither are the perfect fit for a business primarily focused on ecommerce.
With that in mind, if the main purpose of your website is ecommerce, you may want to look beyond Wix and Squarespace for a solution. BigCommerce and Shopify, for instance, are much better managed ecommerce platforms touted for their ease of use.
If your needs are simple, both Squarespace and Wix can handle the basics. It's certainly better to launch a basic ecommerce shop than to obsess over the details to the point that you never get your store live.
Wix vs Squarespace: Is There a Clear Winner?
Wix and Squarespace are great website builders and even greater competitors. However, you may have noticed that their unique capabilities make them suitable for completely different users and businesses.
Wix, with its beginner-friendly editor and creative freedom, gives anyone a chance to test their imagination without worrying about technical ability. Squarespace, on the other hand, offers sophisticated designs that act as a solid foundation for a creative with a clear plan.
Understating the differences between both tools helps you to determine which one best suits your situation. But, ultimately, the decision you make should be based on your unique needs.
In general, Wix is for you if you're a beginner and want to get your website live quickly. Squarespace is great if you're a creative with some degree of technical confidence and are willing to spend some time mastering the tool.
How Does WordPress Compare with Squarespace and Wix?
If you don't know the difference between WordPress.org and WordPress.com, the gist (for the sake of this article) is that WordPress.com is a managed platform and WordPress.org offers more flexibility, thanks to the fact that you can host it on any platform that can support it.
While Wix and Squarespace are website builders, WordPress is a Content Management System (CMS), and quite a successful one too. WordPress powers 35% of the internet and the platform is still growing, with a market share that rose from 58.8% to 61.8% between 2016 and 2019.
Before website builders became as popular as they are today, WordPress was a go-to platform for building a website.
It isn't as straightforward to use for beginners than Wix or Squarespace, but, although some people prefer simpler solutions, this doesn't mean people have turned away from it.
In fact, it's quite the opposite, as more than 500 websites are built on WordPress every day, compared with 80 sites per day built on platforms such as Wix and Squarespace.
Despite not being as easy to use as Wix or Squarespace, WordPress offers an advanced level of control that many people value. With a background in coding and access to various theme designs and plugins, this means total freedom to customize (and also full responsibility for the result).
Final Thoughts
Both Wix and Squarespace offer an easier alternative to building a website, with the former designed for complete beginners and the latter curated for more guided use.
On the other hand, WordPress, although not as easy to use as its competitors, offers website design freedom on a whole new level.
If you're a beginner and want to publish your website as quickly as possible, Wix is a great choice. If you're a creative and want a website where you can showcase your work in a professional way, you may want to dedicate some time to learning how to use Squarespace. The benefits the platform offers your website outweigh the learning curve when compared with Wix.
Lastly, if you have coding experience or the budget to hire someone who does, you can create a more robust website on WordPress.
Used/using either Wix or Squarespace? Thoughts?
Comments (policy)
All comments are held for moderation. We'll only publish comments that are on topic and adhere to our Commenting Policy.